Want to Nominate an Organization for a Community Spotlight?
Start Here!
* Indicates a required field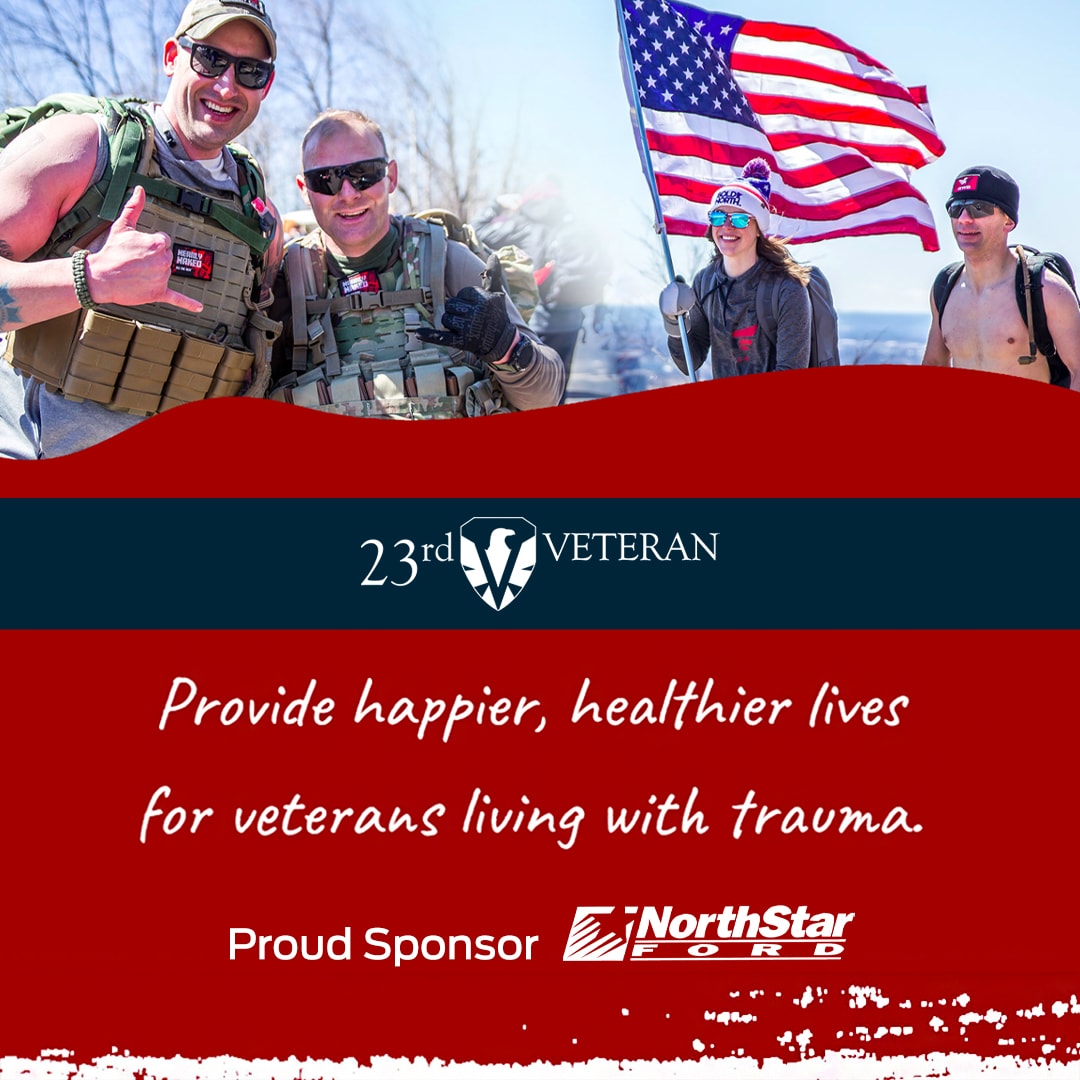 23rd Veteran
NorthStar Ford is a proud sponsor of 23rd Veteran. "Ten years after serving in combat our founder returned to hope and happiness. Seeing many of his Marine Corps brothers continue that struggle, he vowed to grow an organization that could give them a chance to earn their happiness. Personal trainers, positive psychologists, and military personnel collectively created the 23V Recon Playbook. A unique 14-week full-exposure and holistic approach to removing the negative effects of trauma. Based on self-reported data, this is one of the most effective programs developed for military and veterans who've experience trauma. 100% of graduates have reported living a happier and higher quality of life. Many graduates have returned to the workforce, healthier family lives, and stronger contributors to their community."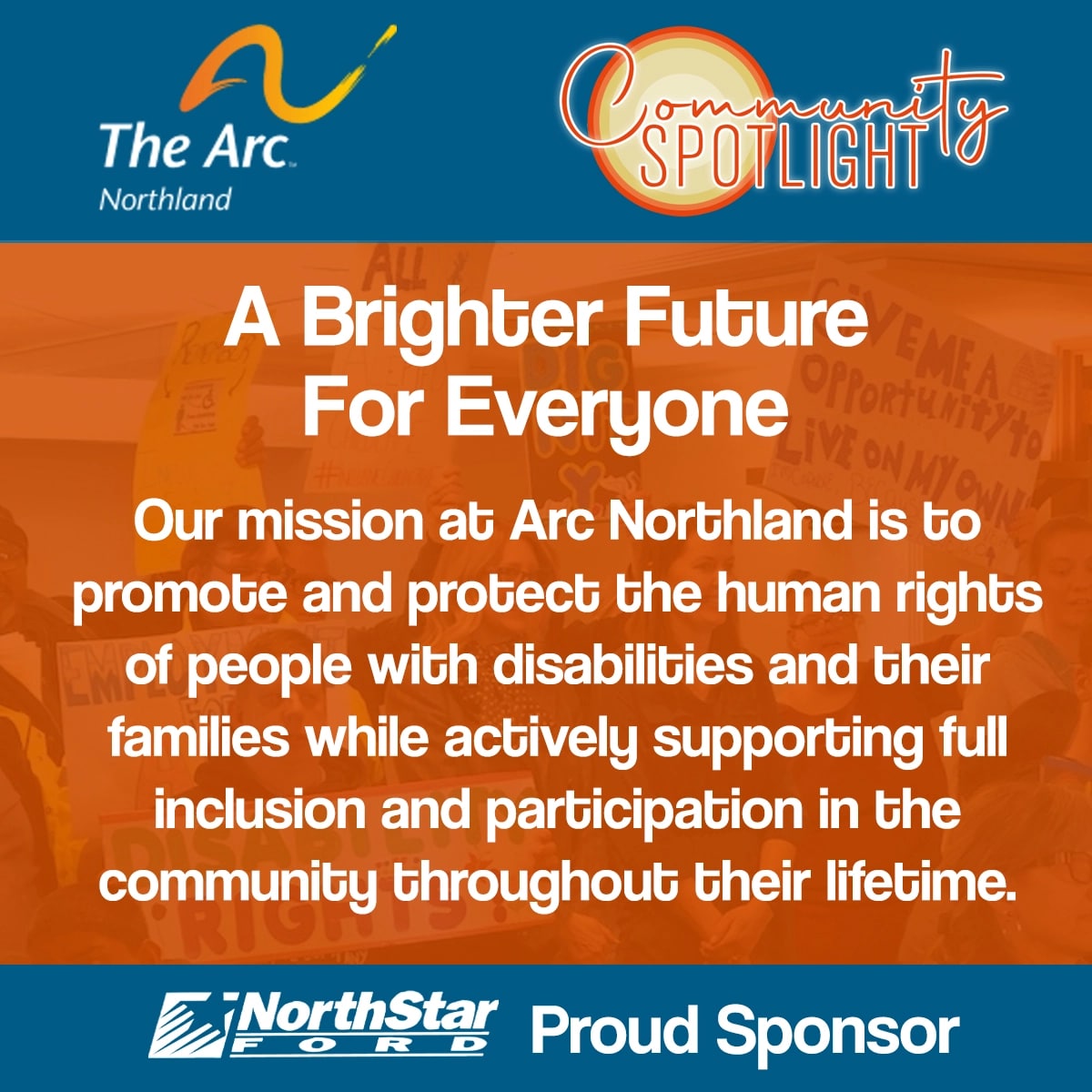 The Arc Northland
NorthStar Ford is a proud sponsor of The Arc Northland. Arc Northland is a 501 (c)(3) non-profit organization serving children and adults with disabilities and their families since 1951. We are affiliated with The Arc of the United States, a nationwide disability rights organization, and the Arc Minnesota. Like most Arc's across the country, we receive an education in school with their peers and grow to be healthy, happy, and successful adults who feel a part of a fully included in their community. Approximately, one in five people in the United States has a disability. Arc Northland's purpose is to support individuals and families through the many services we offer, the networks we are a part of and the legislative initiatives we work for. Our intent is to ensure that all people with disabilities are valued members of society and that the focus is on their many gifts, talents, and abilities.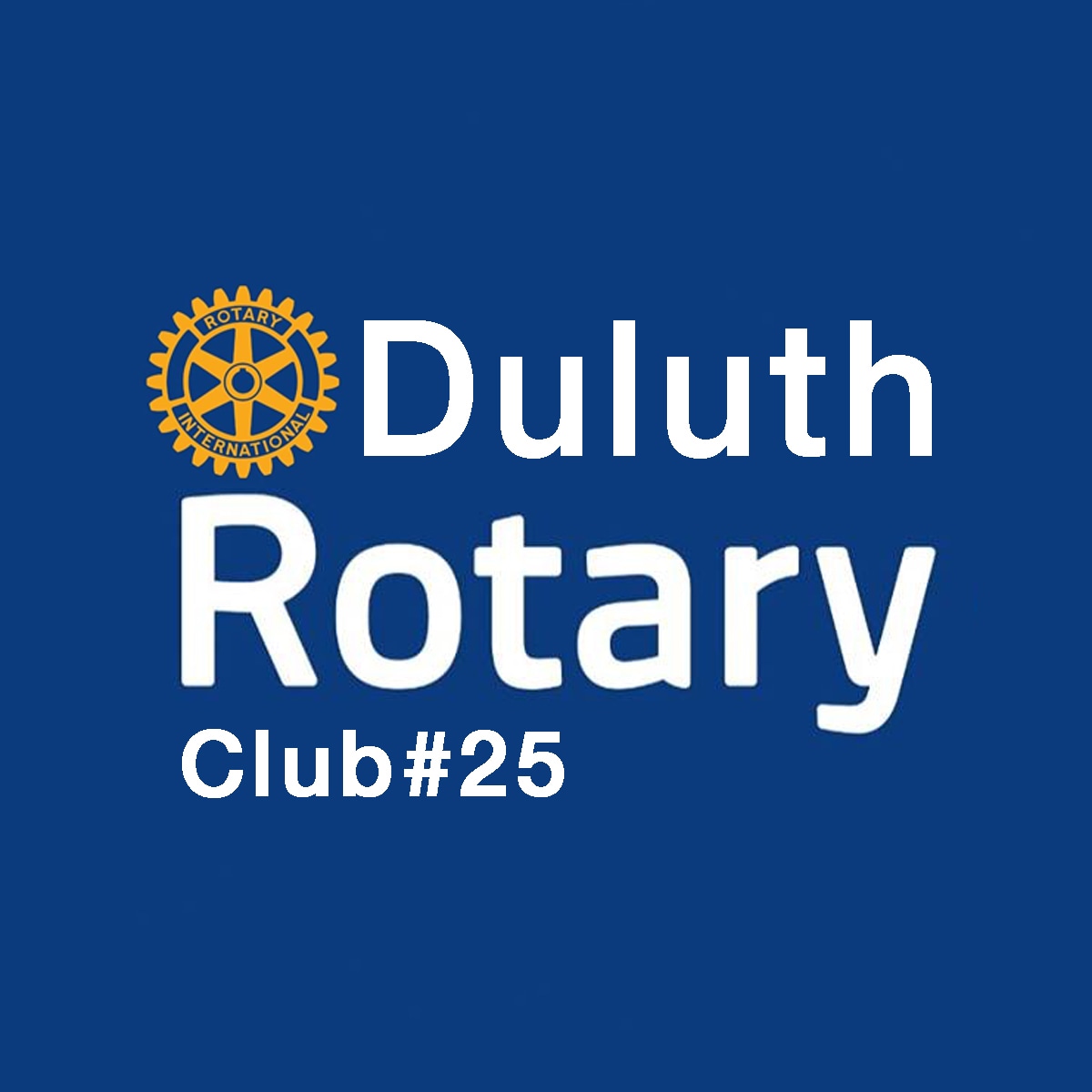 Duluth Rotary
NorthStar ford is a proud sponsor of the Rotary Club of Duluth. Rotary Club of Duluth #25 dedicates itself to ensuring that our community's youth have greater access to quality programs and services that will empower their lives and build great futures. The mission of the Rotary Club is to raise a permanent endowment to support local projects determined by the Foundation Board of Directors.
If you are interested in attending meetings, Rotary Club of Duluth meets on Thursday at noon at the Holiday Inn - Lyric Conference Center. If you would like to contribute to Rotary Club of Duluth to make a different in our community, check out their website and on Facebook. NorthStar Ford is honored to partner with such a great organization!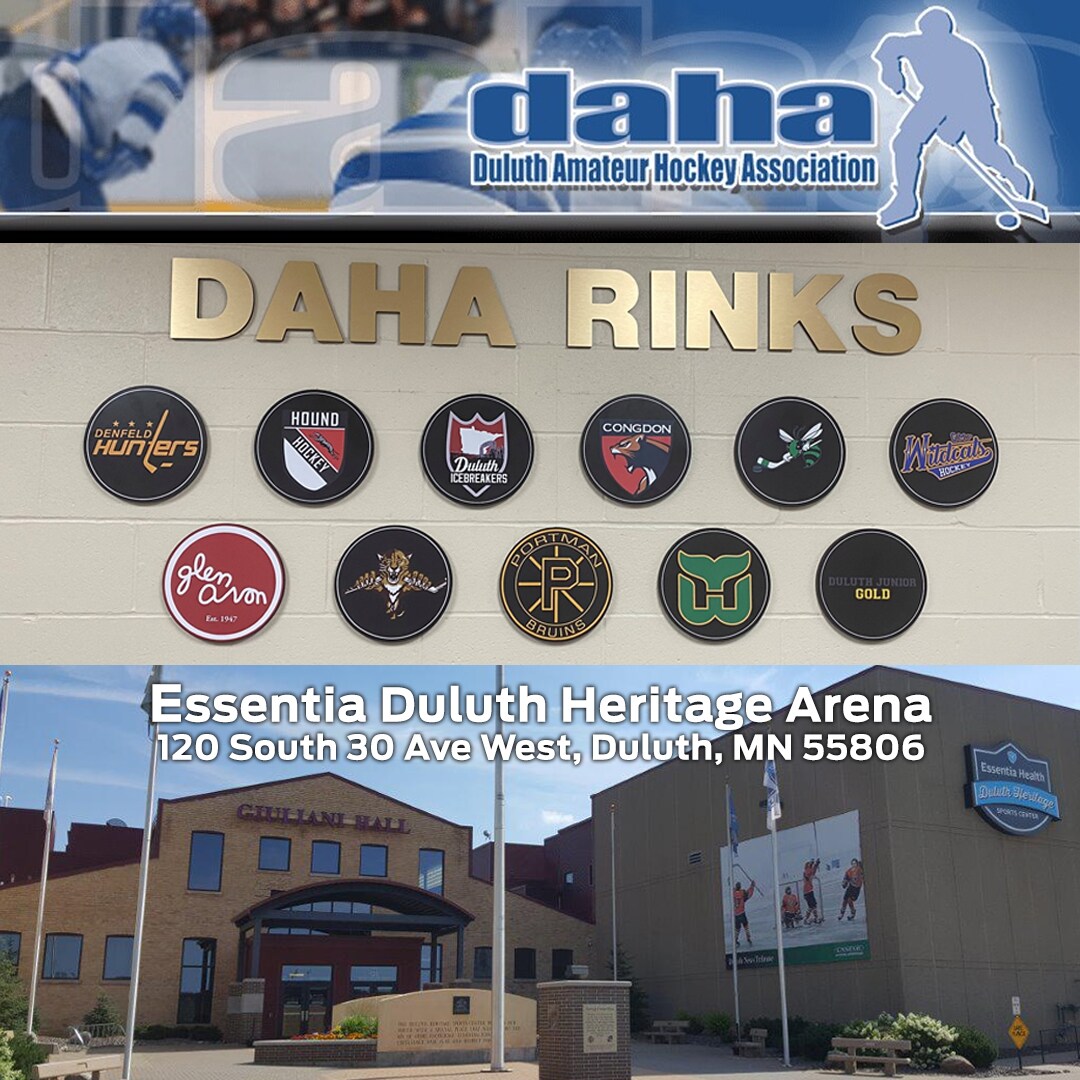 Duluth Amateur Hockey Association
NorthStar Ford is a proud sponsor of the Duluth Amateur Hockey Association! "The Duluth Amateur Hockey Association aims to provide a safe and positive environment for the youth in the community of Duluth to participate and excel through the sport of hockey, while instilling eight character values: integrity, commitment, courage, honor, hard work, sportsmanship, teamwork, and dedication." Learn More :https://www.duluthhockey.com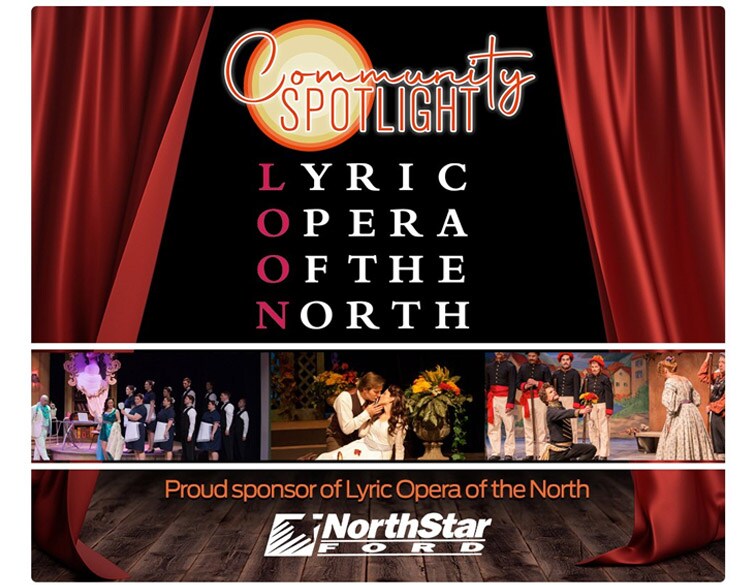 Lyric Opera of the North
NorthStar Ford is a proud sponsor of Lyric Opera of the North. Lyric Opera of the North's mission is to provide world-class opera performance and education in the North, for all ages in a diversity of venues and formats. Lyric Opera of the North welcomes the opportunity to channel our many diverse local strengths and passions into collaborative efforts for all who love the grandest of the performing arts, opera.
If you are interested in helping Lyric Opera of the North achieve its mission, please consider donating. To do so you can visit their website linked below where you can also find tickets for their show Hansel and Gretel performing on June 10th and 12th. NorthStar Ford is honored to partner with such a great organization!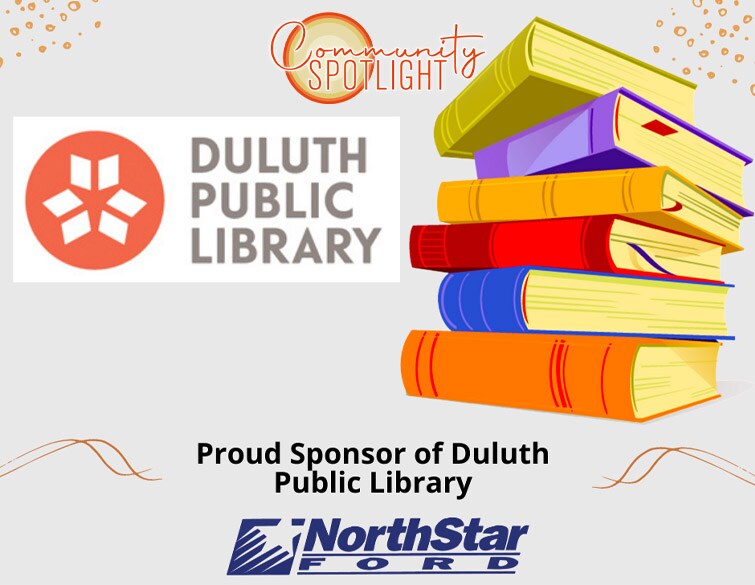 Duluth Public Library
NorthStar Ford is a proud sponsor of Duluth Public Library. Duluth Public Library's mission is to strengthen our community by promoting the love of reading and life-long discovery, helping ensure children are ready and excited to learn, offering robust connections to the digital world, and providing a creative and welcoming environment for all.
If you are interested in helping Duluth Public Library achieve its mission you can do so by donating, volunteering, and donations of clean/gently used materials. To learn more about how you can help Duluth Public Library, visit their website linked below. NorthStar Ford is honored to partner with such a great organization!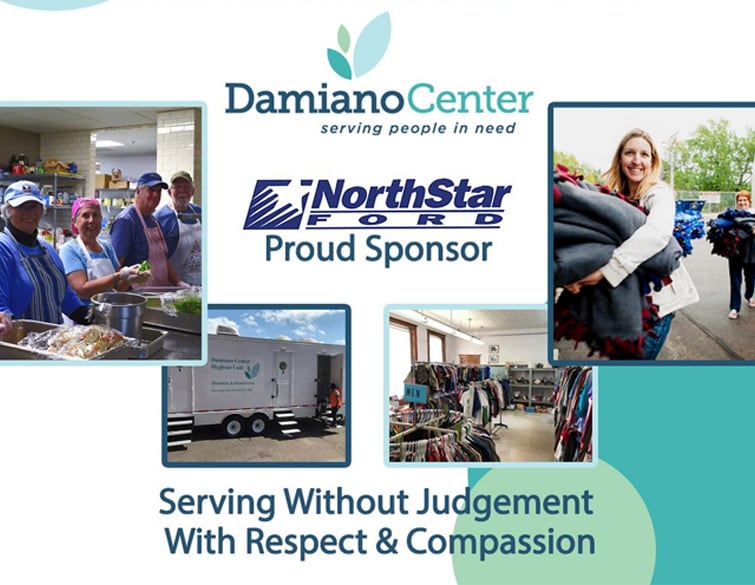 Damiano Center
This week's community spotlight is the Damiano Center! Recently celebrating its 40th Anniversary, the Damiano Center is the largest on-site meal program in Northeastern Minnesota, serving 16 meals a week. On top of this, they provide child programs, a hygiene station, and free apparel for interviews and employment. Other services they provide are connections to resources that can help with situations of homelessness, chemical dependency, domestic abuse, unemployment, and mental health issues. NorthStar Ford is proud to sponsor the Damiano Center and what it does to support our community.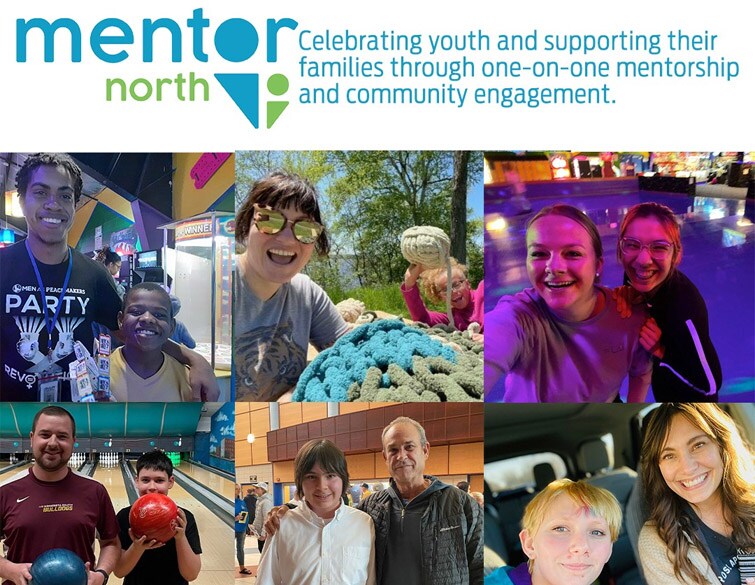 Mentor North
This week's community spotlight is Mentor North! Mentor North was established in 2019 as a one-on-one, community-based mentoring organization. What started in 1938 as a group of men from the Duluth YMCA creating "Fatherless Boys Association" to serve children whose fathers were serving in WWII, has grown into a partnership of many mentor programs throughout the northland. Its mission is to celebrate youth and support their families through one-on-one mentorship and community engagement. They believe in the dignity of all people. We celebrate youth and families' individual stories and welcome mentors from a variety of identities and backgrounds. Their goal is to create a vibrant and inclusive mentorship community. NorthStar Ford is proud to be a sponsor of Mentor North and happy to showcase them in this week's community spotlight.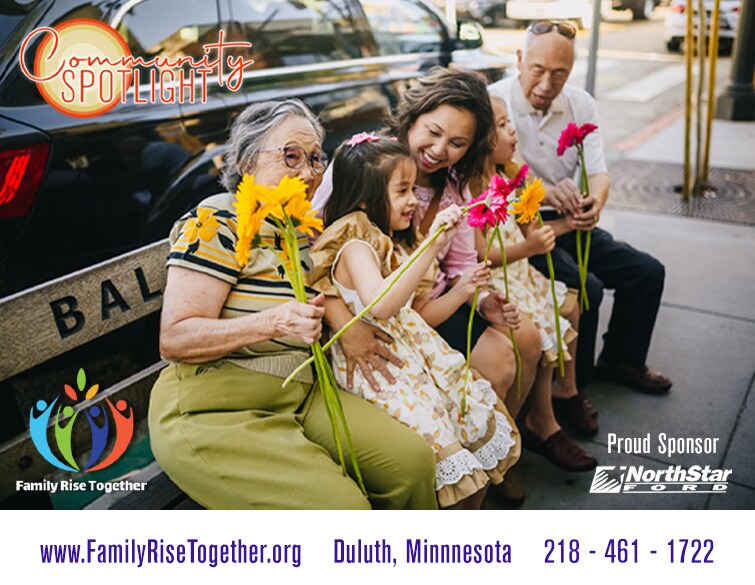 Family Rise Together
NorthStar Ford is a proud sponsor of Family Rise Together, located in Duluth, Minnesota.
Their mission is to help strengthen family unity by engaging fathers in their children's lives to establish family values, social roles, and participation in the community.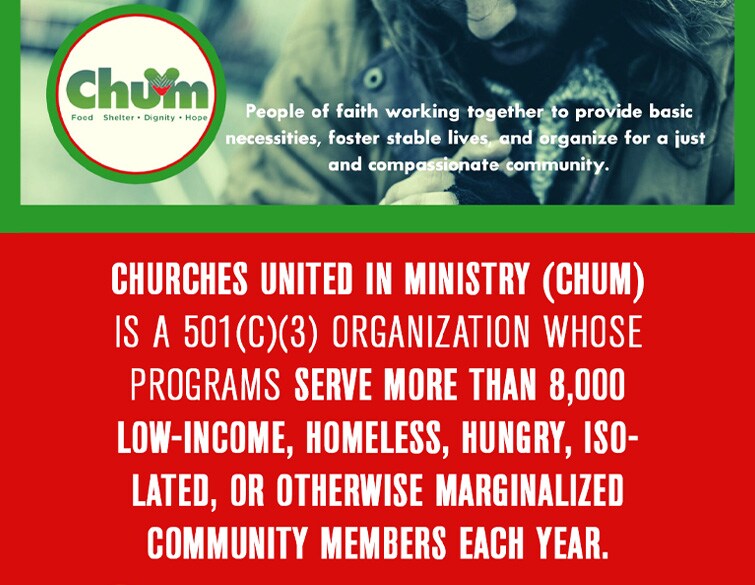 Churches United in Ministry
They are a 501(c)(3) organization with 44 member congregations and offers emergency food, shelter, advocacy, support, and street outreach throughout Duluth.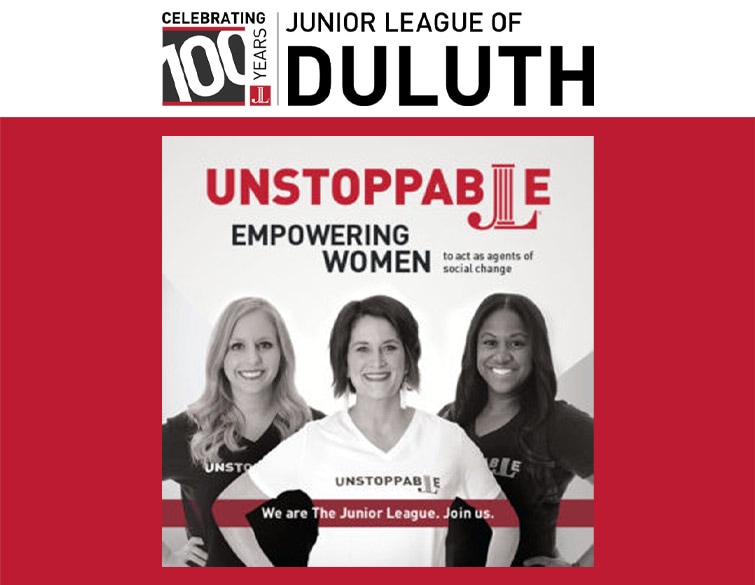 Junior League of Duluth
The Junior League of Duluth is an organization of women committed to promoting voluntarism, developing the potential of women and improving communities through the effective action and leadership of trained volunteers. Its purpose is exclusively educational and charitable. The Junior League welcomes all women who value our Mission. We are committed to inclusive environments of diverse individuals, organizations and communities.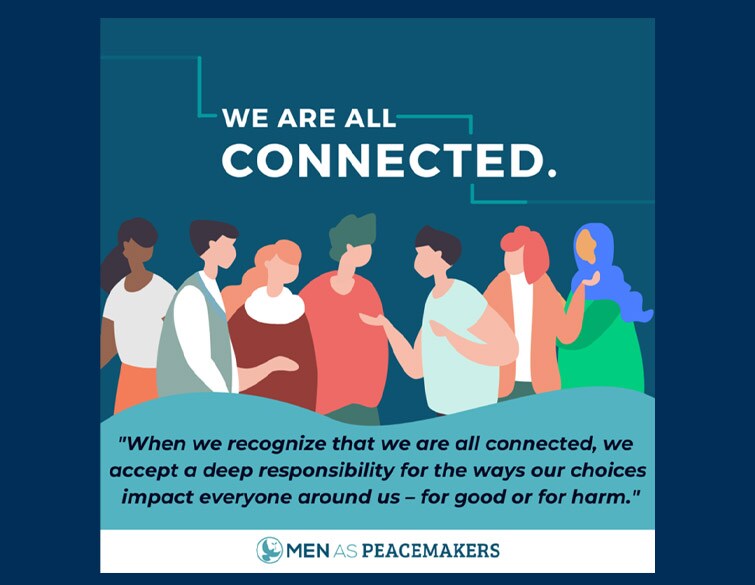 Men as Peacemakers
NorthStar Ford is a proud sponsor of Men as Peacemakers. Men As Peacemakers is an organization that aims to end violence against women and children. Specifically, MAP focuses on preventing sexual assault, dating violence, and domestic violence perpetrated against women, girls, and boys. MAP engages men, with women, in preventing and repairing the harm predominantly caused by males. Nationally, men perpetrate 92 % of physical assaults against women. Internalizing this fact, Men As Peacemakers engages men in their opportunity, responsibility, and unique potential to prevent violence. Our education, awareness raising, and training strategies unveil the reality that sexism, violence, and male dominance is embedded in mainstream culture. We are committed to building a new normal in our communities, one where everyday sexism becomes abnormal, leadership is truly diverse, and all people can achieve their full potential. We envision a community, free from violence against women and children, where everyone, especially men, take responsibility for preventing violence as well as restoring the community after harm.