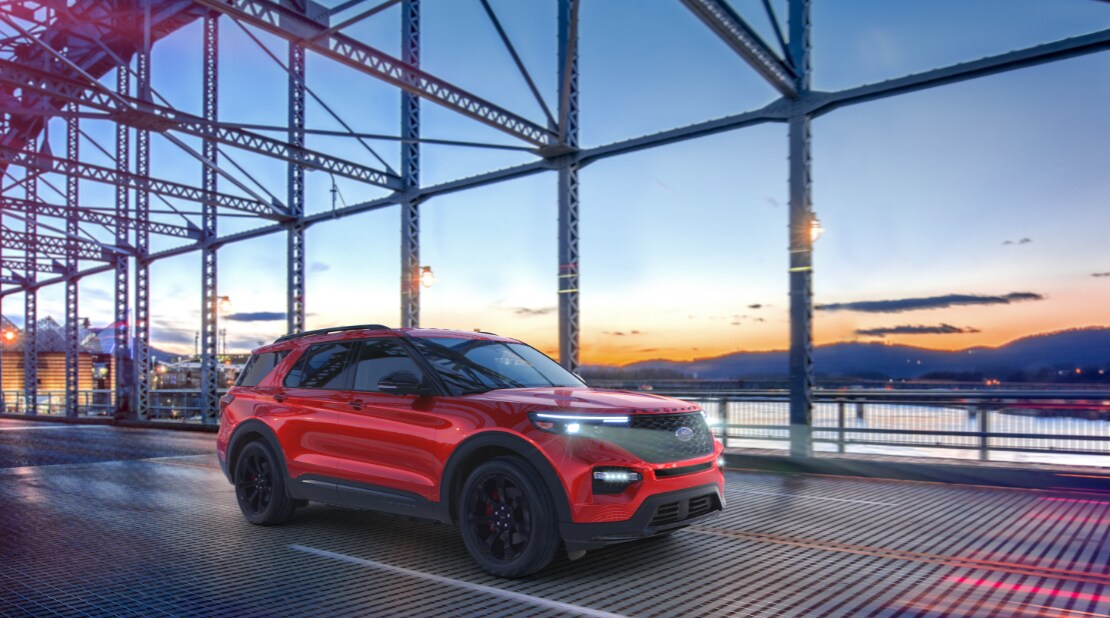 Financing That Puts You Behind the Wheel
---
Ford Credit offers financing options with features and benefits designed to make driving home in a new Ford both affordable and convenient. To assist you, we've provided some important information to consider when thinking about your next vehicle purchase.

Customizable Mileage
Choose from seven mileage options ranging from 10,500 to 19,500 miles per year. Additional mileage can even be purchased at lease inception above the 19,500-mile option.
Terms Available
A variety of popular terms available.
Unique Benefits
At the end of your Red Carpet Lease, you have your choice of three different options:
Buy or lease a new Ford
Purchase your leased vehicle at predetermined price
Return your leased vehicle (after satisfying any lease-end obligations, such as mileage and wear and use charges)
Gap Protection Benefit
Red Carpet Lease protects you by waiving the gap between your insurance payoff and your outstanding lease balance if your vehicle is stolen or damaged beyond repair. With gap protection, you're responsible for only the insurance deductible and any outstanding charges (e.g., past-due payments) at the time of the incident. See your lease agreement for all details.
Advance Payment Program (APP)
APP lets you satisfy all monthly lease payments up front with a single payment that is usually less than what the total of monthly payments would otherwise have been, potentially saving you both time and money. If applicable, a final invoice is sent for any remaining charges (e.g., Excess Wear and Use, excess mileage) at lease-end.
Red Carpet Lease offers these unique advantages and benefits
No trade-in worries
Lease payments are usually lower than similar term finance payments
A new vehicle more often
Gap Protection Benefit
Lease-end flexibility
Customize your vehicle at time of purchase with approved accessories